OUR GOALS AS A CHURCH
Is to see many filled with the "Holy Ghost" and baptized in the name of "Jesus Christ" according to the holy scriptures.
Are you interested in a "SEARCH FOR TRUTH" bible study?
We are now offering the all new "SEARCH FOR TRUTH" bible studies to Post Falls Idaho and the surrounding area. We would be more than glad to meet at your home and distance may not be a factor!
VISITORS ARE MOST ALWAYS WELCOMED!

We are one of Post Falls most friendliest churches.
THOU ART PETER AND UPON THIS ROCK I SHALL BUILD MY CHURCH AND THE GATES OF HELL SHALL NOT PREVAIL AGAINST IT!

ACTS 2:38 Then Peter said unto them repent and be baptized everyone of you in the name of JESUS CHRIST for the remission of sins and you shall receive the gift of the HOLY GHOST.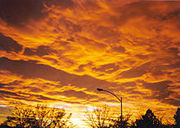 WE BELIEVE IN THE 5 FOLD MINISTRY
EPHESIANS 4:11 And he gave some, apostles; and some, prophets; and some, evangelists; and some, pastors and teachers; 12 For the perfecting of the saints, for the work of the ministry, for the edifying of the body of CHRIST.
The Rock Church Revival Center